What if cargo has an app? Definitely most users would skim Cargo via website. However, having an app like behance may encourage users to check Cargo through the phone. Since skimming is the main purpose and interaction of this app, "gestures" are more user friendly compared to "tap". In other words, users are more comfortable with swiping, dragging when they are browsing on their phone in a crowded bus. The visual language is definitely clean, minimal so that the "art" itself could be standing out.
Photo credit to Cargocollective.com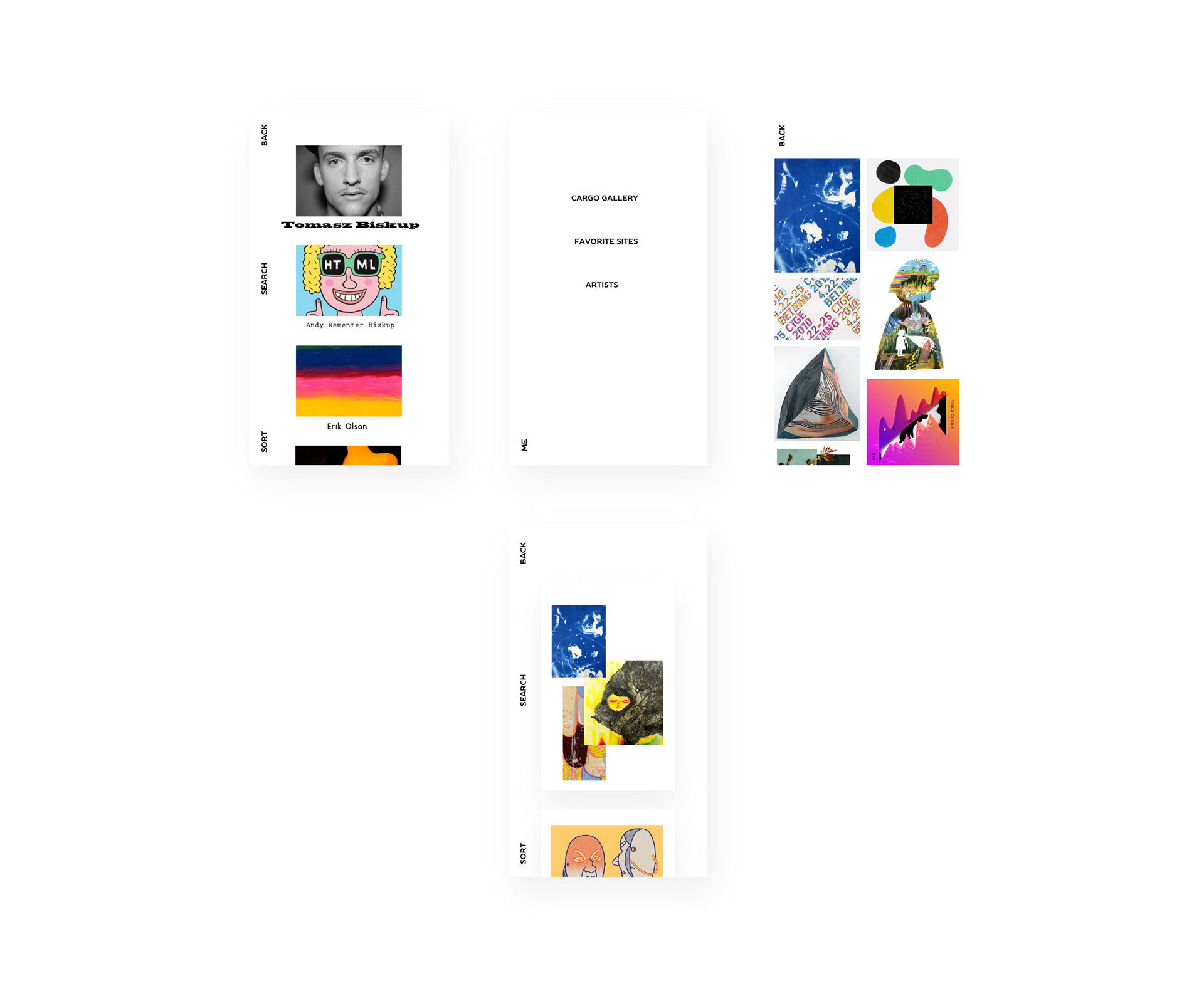 Thought about Interface and Experience
The user can achieve the art works by scanning the gallery, artist lists, artist sites.
At the gallery screen, if the user scrolls down, he/she can see more works related to the default style, if swiping left, he/she can view a new collection which is a different style. Basically, scrolling down means the user is interested in this kind of works, and wants to explore more. Swiping means he/she doesn't like it, a new collection would be provided.
At the artist lists screen, the headshot of each artist would be listed, the font type of artist name could be customized by the artist himself. Every artist wants his own style, but somehow, the interface elements should be consistent. Therefore, all names are centered and the size of headshots is the same.
At the Favourite site screen, the thumbnails of works done by the artist would be shown. 
.Below page is the "personal site" of the artist at Cargo App, the layout are supposed to be able to customized by the artist himself. But overally, the available styles are clean, simple and minimal.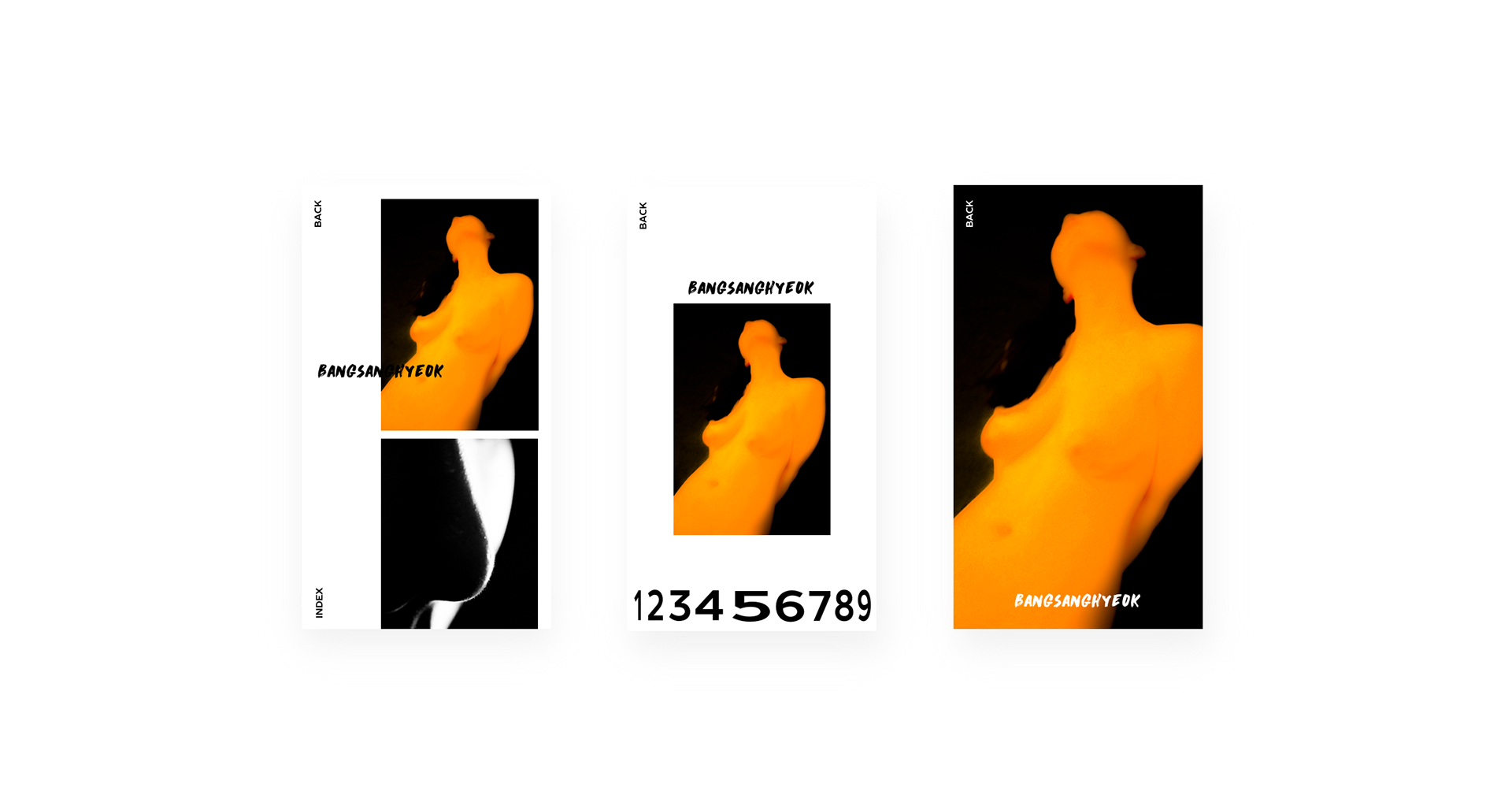 if you like it, please click