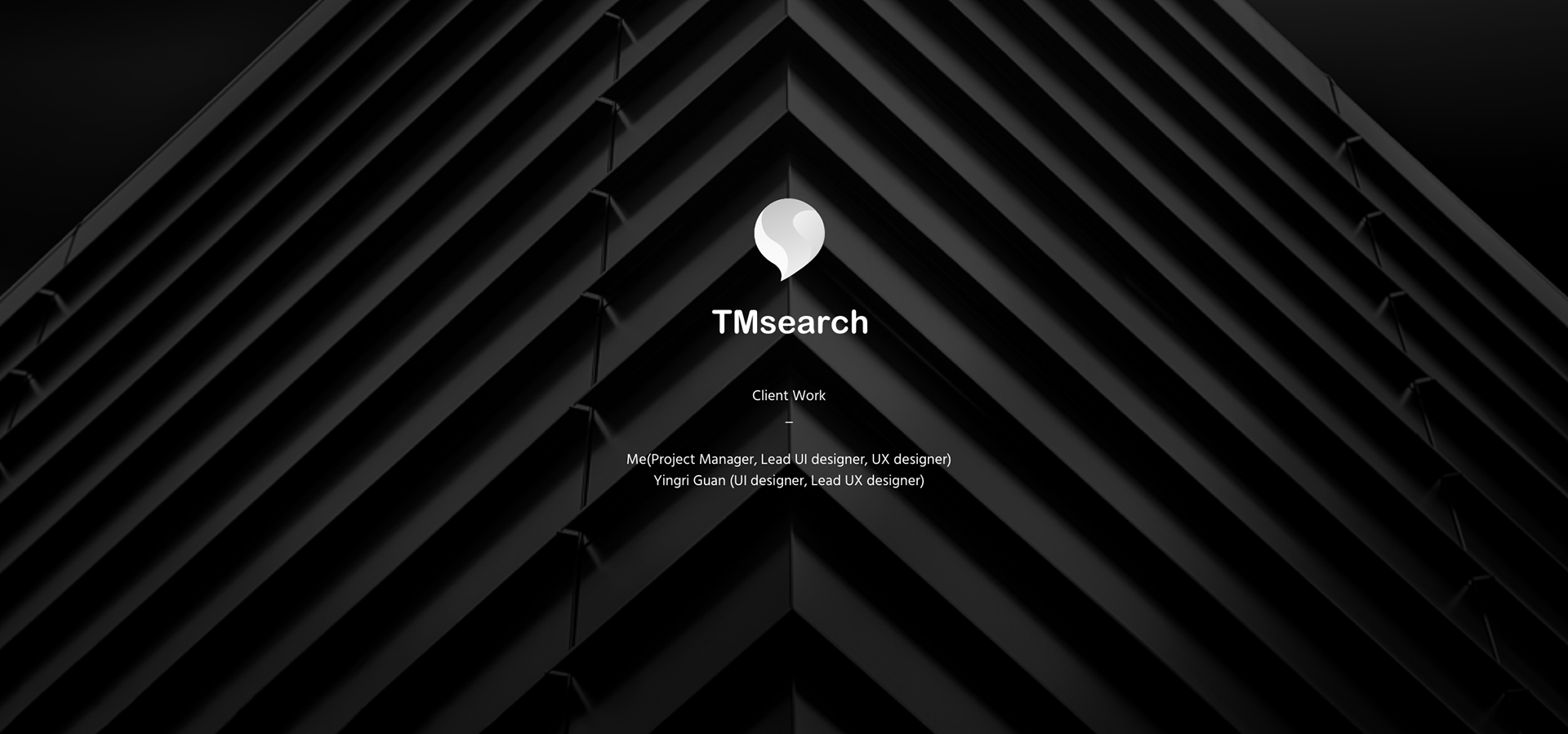 TMSearch is a search engine website for trademarks. The goal is to attract entrepreneurs who are in the process of setting up their businesses to browse through the website and gain inspirations for their trademark names, logos and also other information.  Those people usually do not have professional knowledge about trademarks.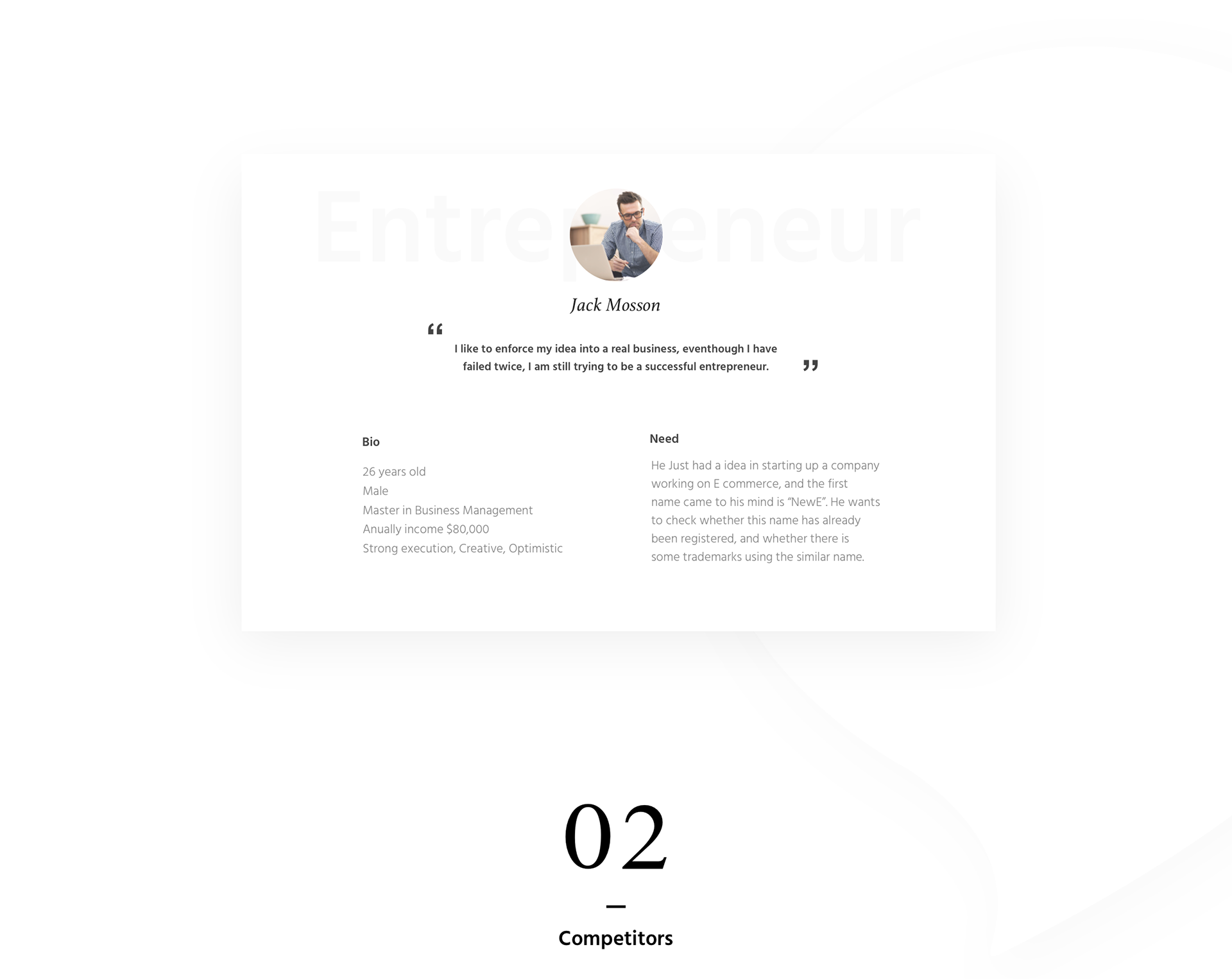 The research on competitors shows that most trademark search tools such as "United States Patent and Trademark Office", "Trademarkia" are too professional and pricy to our target users. Usually those competitors present a lot of professional terminologies and overwhelming information to users.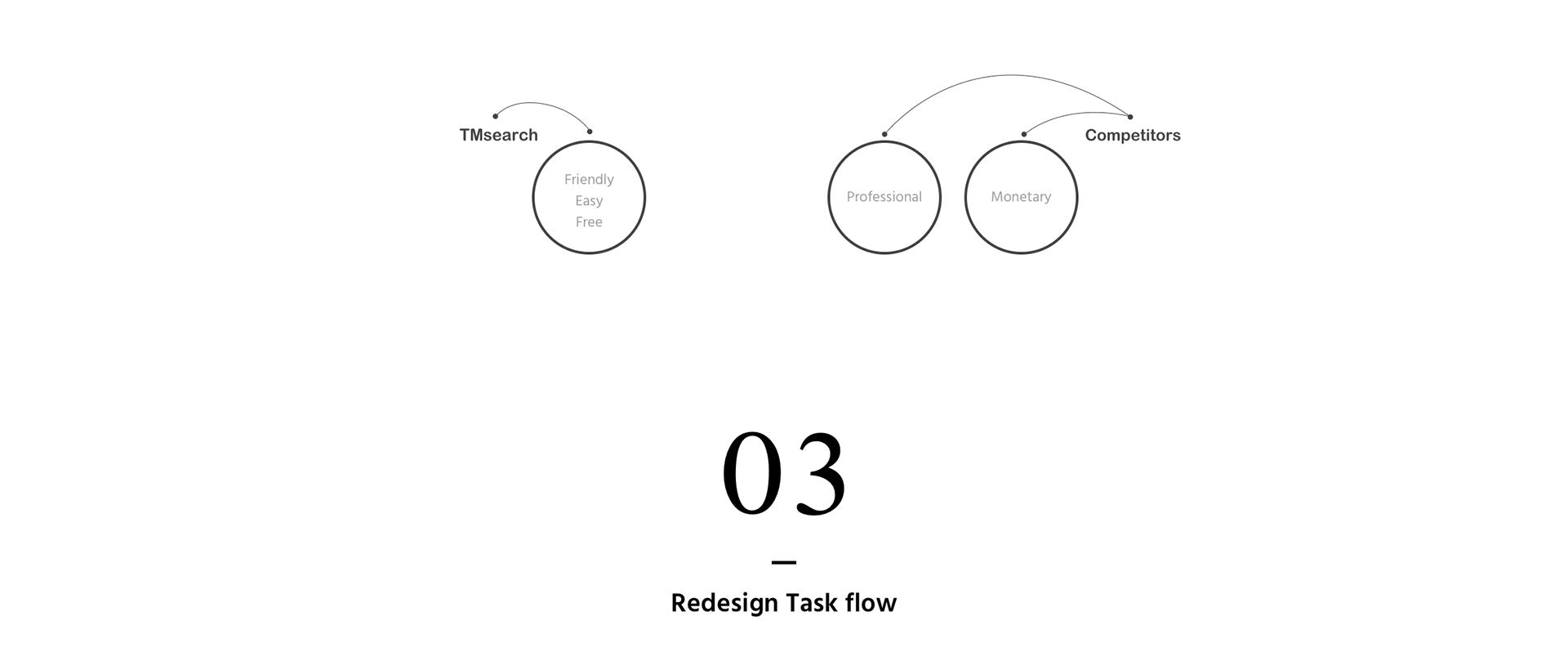 The client has some mock up ready, but wants some improvement. We found there is some problem. For example, if the user type in the Owner's name in the home search box, but actually the website would regard the input as trademark name as a default setting. In this case, the result user gets may be confusing. Moreover, both category and attribute have "classification", which is confusing too.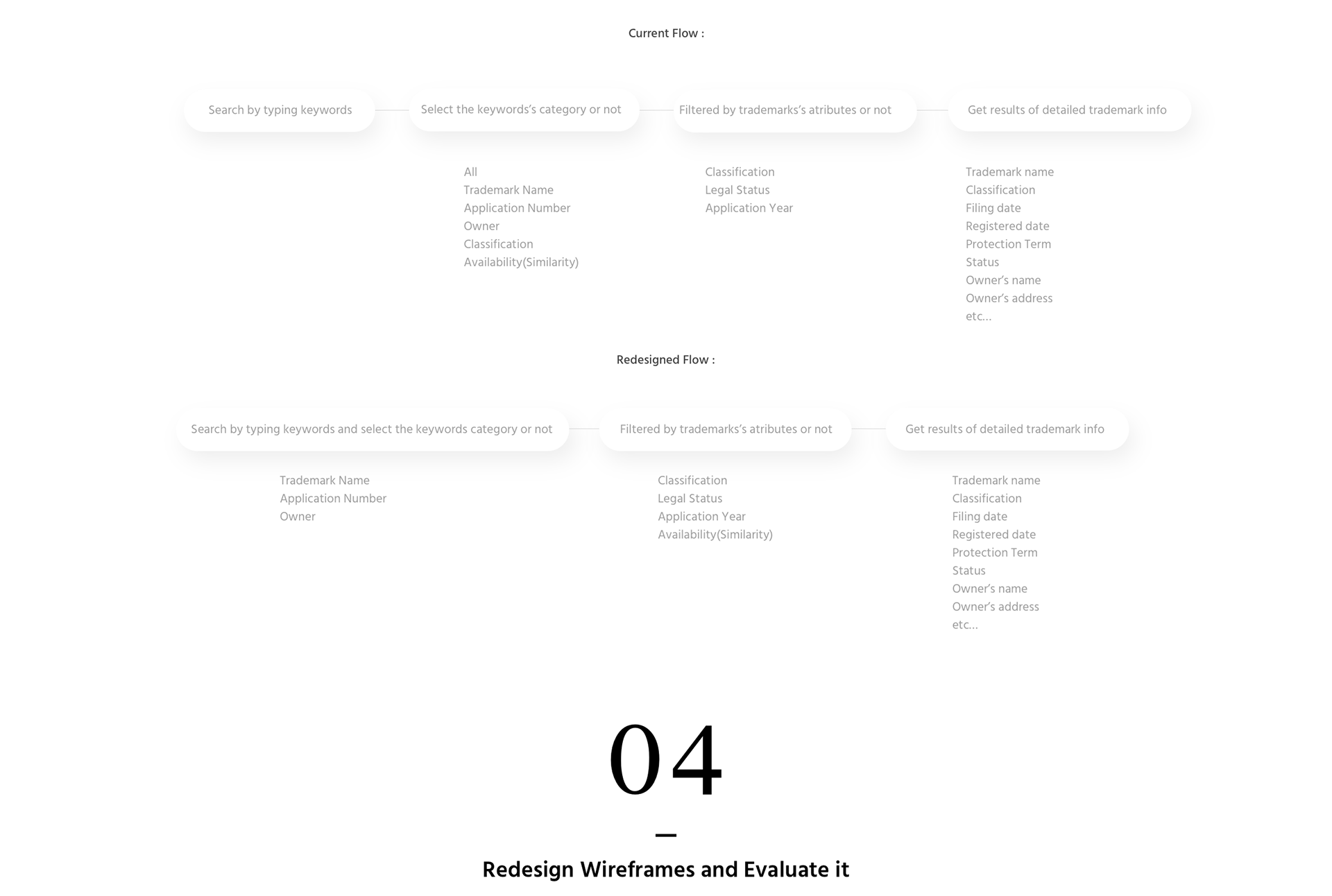 Based on the redesigned flow, we came up with the new wireframe. live mock up link : https://invis.io/QU7H7QLNV#/162842398_TM-Web-Main. To evaluate whether  our design approach was correct, we conducted some user test. There some valuable notes we got:
Classification: best to show the category name in full (notes)
Show expiration date? Renew date? When's the next payment date?
Image or text trademark(do we need categorization)? A filter for that?
Filter - multiple choices of categories
Maybe for the year, can be a range of years, so a slider design?
Like the filter to be on the top, more clear, and follow the habit of eye movement